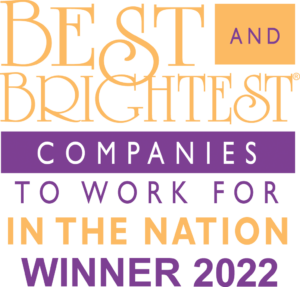 HOUSTON–(BUSINESS WIRE)–Consolidated Asset Management Services (CAMS), a fully-integrated service provider for owners of infrastructure assets, has been named one of the Best & Brightest Companies to Work For in the Nation® by the National Association for Business Resources (NABR). CAMS was also named to Houston's Best and Brightest Companies to Work For® list earlier this year.
With over 20 years of experience conducting the Best and Brightest competitions, the NABR has identified numerous best human resource practices and provided benchmarking for companies that continue to be leaders in employment standards.
"We are honored to be recognized as one of the Best and Brightest Companies to Work For in the Nation®," said CEO and Founder Joseph W. Sutton. "This award is validation of our ongoing commitment to continue to foster a great place to work while delivering sustainable solutions and value to our clients."
The national winning companies were assessed by an independent research firm, which reviewed several key measures relative to other national recognized winners. This year, CAMS was one of 139 winning organizations honored out of 1,100 nominations from across the country.
"These 2022 winning organizations have stood out during unpredictable times and have proven they are an employer of choice," said Jennifer Kluge, President and CEO of NABR and The Best and Brightest Program. "They continue to keep the needs of their employees first and provide perks that include development, wellbeing, work-life balance, rewards and recognition. In addition, these winning companies offer a fantastic work culture and workplace environment that attracts and retains superior employees."
CAMS will be honored for its award during the virtual Illuminate Business Summit week in November 2022 and in the spring of 2023. The company will also be featured in the online edition of Corp! Magazine and in the Wall Street Journal.