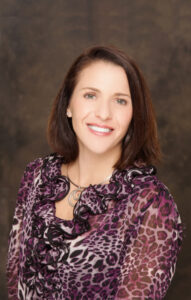 HOUSTON–(BUSINESS WIRE)–Consolidated Asset Management Services (CAMS), a fully-integrated service provider for owners of energy infrastructure assets, announced today that Mona Johnson, president of CAMS eSPARC and executive vice president of CAMS environmental, health, safety and regulatory (EHS&R) was named a Ragan & PR Daily's CSR/ESG Professional of the Year and CAMS earned honorable mention in Ragan Communications' 2023 CSR & Diversity Awards.
As a CSR/ESG Professional of the Year, Johnson was recognized as one of the industry's best individual communications practitioners of the past year. She went above and beyond to achieve success for CAMS and stood out from the rest of the many talented entrants.
Ragan's CSR & Diversity Awards program honors companies and individuals who have displayed exceptional dedication to making a positive impact on society and promoting diversity in all its forms. Being recognized as honorable mention for its ESG campaign is a testament to CAMS' commitment to sustainable business practices in all aspects of its work.
"Throughout my career, I've witnessed the power of sustainable practices in transforming our industries," said Johnson. "As we embrace future challenges, I believe that safeguarding our environment through responsible, efficient business practices will drive success and create a legacy of responsible leadership for generations to come. We are honored to receive these awards in CSR, ESG, and Diversity."
CAMS and Johnson take their commitment to environmental compliance and waste minimization seriously. She leads a team that assists clients with ESG reporting and plan development, emissions calculation and analysis, and preparation of ESG strength and risk assessments for asset acquisitions. They also support CAMS' long-term objective of providing financial management and operational leadership that incorporates ESG principles.
In 2021, Johnson and CAMS' marketing department began documenting and reporting the company's ESG achievements. In the first year, Johnson and her team produced four quarterly reports highlighting sustainability successes at CAMS-operated facilities and the corporate office. The 2022 report expands Johnson's reporting of both operational and ESG key performance indicators.
Over the last nine years CAMS-managed renewable energy assets avoided over 19 million tons of CO2 emissions — the equivalent of greenhouse gas emissions from more than 43 billion miles driven by passenger vehicles.
Another success in CAMS' ESG initiatives is its leadership-based safety program, centering safety as a core CAMS value.  The CAMS safety team, a vital component of the EHS&R team led by Johnson, is responsible for reporting and tracking CAMS safety observations, near-miss events, participation in safety training, job safety analyses, and safety meeting attendance across the fleet of CAMS managed and operated facilities. As a result, CAMS implemented several leadership-based initiatives in 2022 that contributed to a significant reduction in Lost Time Incident Rate and Total Recordable Incident Rate. The initiatives include safety stand-down sessions, a one-day senior leadership safety seminar, and focused quarterly leadership meetings.
Johnson has over 30 years of environmental management experience, including 14 years with CAMS supporting private equity-owned energy assets. She currently leads CAMS' EHS&R group and is responsible for developing eSPARC, a CAMS affiliate company, into a successful multi-disciplinary consulting firm with clients in a variety of industrial sectors, including specialty chemicals, manufacturing, power generation, oil and gas, and marine.
The winners of Ragan's CSR & Diversity Awards were announced during a special industry Awards Luncheon on September 28, 2023, held at the Yale Club in New York City. The event brought together leading industry professionals, CSR advocates, and DE&I champions to celebrate the finalists and their exceptional contributions.
About CAMS
CAMS is a privately held company providing Operations and Maintenance (O&M), Asset Management, Environmental, Social, and Governance (ESG), and Optimization services for energy and infrastructure assets. Our founding principle is to add value through superior management and operation of our clients' energy infrastructure assets. To this end, we empower our employees to pursue creative and sustainable business practices in the field and at our corporate office that contribute to operational excellence, financial performance, a safe workplace, and a better community and environment.  We do not take this responsibility lightly: We treat the assets with which we are entrusted as our own. For additional information, visit www.camstex.com.
About Ragan Communications and PR Daily:
Ragan Communications has been delivering trusted news, training and intelligence for more than 50 years to internal and external communicators and business executives via its conferences, webinars, training, awards, subscriptions and its membership divisions. Its daily news sites—PRDaily.com and Ragan.com—are read by more than 600,000 internal and external communicators monthly.