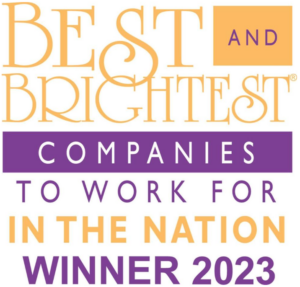 HOUSTON–(BUSINESS WIRE)–Consolidated Asset Management Services (CAMS), a fully-integrated service provider for owners of energy infrastructure assets, earned its second Best and Brightest Companies to Work For in the Nation® Award by the National Association for Business Resources (NABR).
The NABR identified CAMS as a company that distinguishes itself as having the most innovative business acumen and human resources practices. This is the second year in a row that CAMS was named a national and regional Best and Brightest Company to Work For.
"We work diligently as a company to implement industry-standard best practices, maintain safe and reliable assets, and foster an environment of innovation," said CAMS CEO and  Founder Joseph W. Sutton. "Being recognized as one of the best companies to work for in the nation speaks volumes about our world-class team members and culture. It is something that everyone at CAMS is extremely proud of."
The NABR hired an independent research firm that reviewed over 1,300 companies for the 2023 award, with only 195 companies earning the honors.
"Those companies that made the list of Best and Brightest Companies to Work For® as well as those companies that continue to make the list are truly remarkable." said Jennifer Kluge, President and CEO of NABR and The Best and Brightest Program. "Given today's need for talent, retention of talent, and the further issues related to the pandemic, these companies have proven they are superior to market conditions. They are elite thinkers, and this honor demonstrates their commitment to excellence."
CAMS and all winning organizations across the country will be honored at an exclusive Best and Brightest National Summit Sept. 27-28, in Detroit, Mich. where the winners will celebrate, collaborate, and share best practices. CAMS will also be featured in the online edition of Corp! Magazine and in the Wall Street Journal.