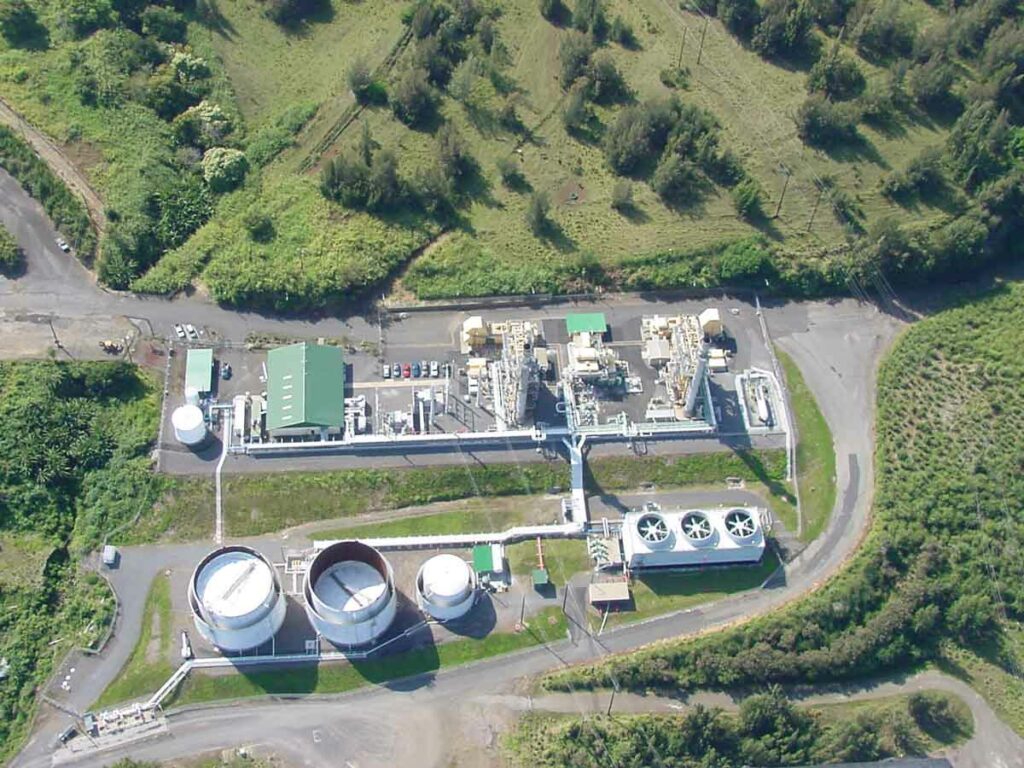 Hamakua Energy (Hamakua), a 60-MW combined-cycle power generation facility located on the island of Hawai'i in Honoka'a, Hawaii, provides 22 percent of Hawai'i Island's generating capacity. CAMS has managed and operated the plant since 2011.
The facility's primary fuel is naphtha. Prior to October 2019, low sulfur and ultra-low sulfur diesel were used for start-ups and to supplement the naphtha. Naphtha is a cost-effective fuel but is typically procured as either a byproduct of other refining operations in Hawai'i or is procured from the naphtha markets in Asia.
In 2019, CAMS supported the owner, Hamakua Energy, LLC, a Pacific Current company, in securing a biodiesel supply contract with Pacific Biodiesel Technologies (Pacific Biodiesel). Pacific Biodiesel owns a refinery at the Shipman Industrial Park in Keaau that utilizes state-of-the art distillation technology to produce the nation's highest quality biodiesel. Much of the fuel is manufactured through the recycling of waste cooking oils from restaurants statewide.
The use of the Pacific Biodiesel fuel represents a sustainable business practice for Hamakua. The consumption of the locally-sourced renewable fuel that is transported to the facility via biodiesel-fueled trucks supports a reduction in greenhouse gas emissions. This is done through a decreased reliance on imported fossil fuels both at the plant and in the supply chain, while upholding the State's energy independence and energy security initiatives.
At CAMS, our founding principle is to add value through superior management and operation of our clients' energy infrastructure assets. We know what it takes to run a sustainable business. Since 2007, CAMS has managed energy assets that provide reliable fuel, transportation, and power to grids throughout the U.S. and Europe. Whether you're seeking a partner to develop a full Environment, Social, and Governance (ESG) management program, or looking for guidance on how to achieve a sustainable, value-driven work culture, our experienced team can help you achieve your goals. Connect with one of our experts today.