Calhoun Power Company, LLC is a 688-MW dual-fuel simple-cycle generation facility located in Eastaboga, Ala. The plant's four GE 7FA gas turbine engines generate enough electricity to power over 500,000 homes in the region. The plant is owned by Harbert Power Fund V, LLC and has been operated by CAMS since 2016.
Awarding College Scholarships
Calhoun Power takes community involvement seriously. Through the Anniston Community Education Foundation (ACEF), Calhoun Power offers three $2,000 scholarships annually, divided between the fall and spring semesters, to graduating seniors planning a degree in electrical, electronic or engineering related majors. In additional to demonstrated academic success, all high school senior scholarship recipients have contributed at least 20 hours to community service. The scholarships are renewable one time and returning applicants must serve at least 40 community service hours over the previous year.
Pictured above are recent recipients of ACEF scholarships, including six Calhoun Power Scholars. The Calhoun Power Scholars include are attending Jacksonville State University, Morehouse College, Spelman College, and Auburn University. Their academic interests include computer science, environmental science, biomedical engineering, electrical engineering, and mechanical engineering.
Vocational Education Tours
Each year, Calhoun Power sponsors local vocational education students to tour the plant to learn about careers in the power generation field.
Pictured below are Anniston High School Career and Technical Education students.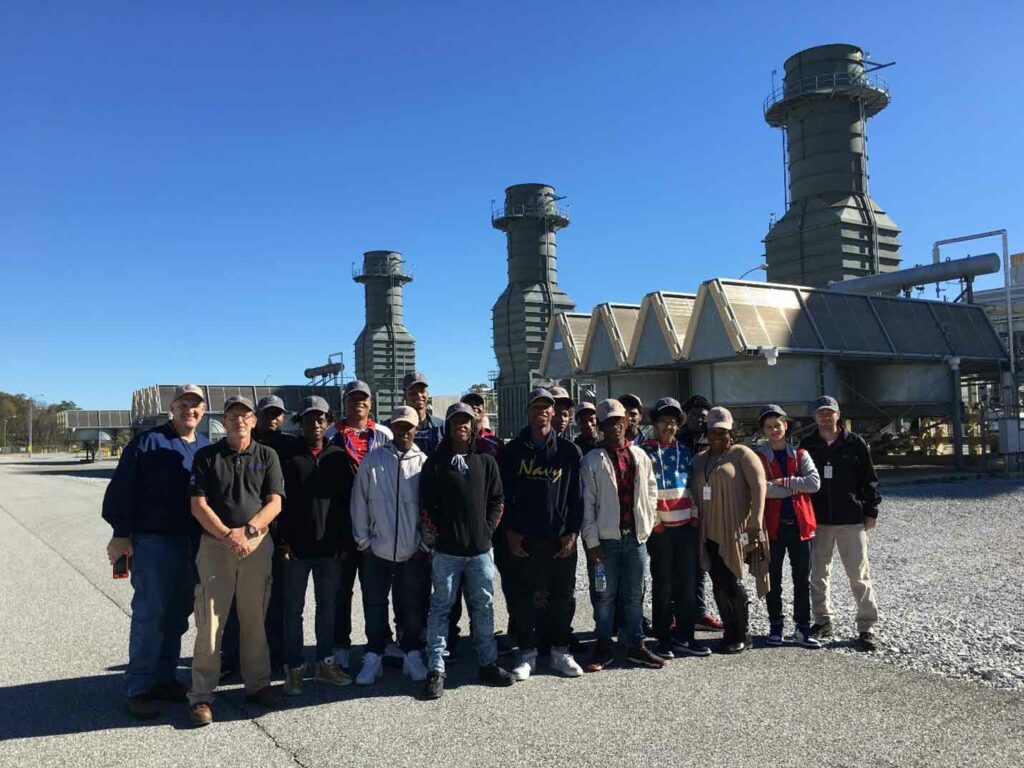 Pictured below are Cleburne County High Schools students.