Limit Risk, Increase Efficiency and Improve Your Bottom Line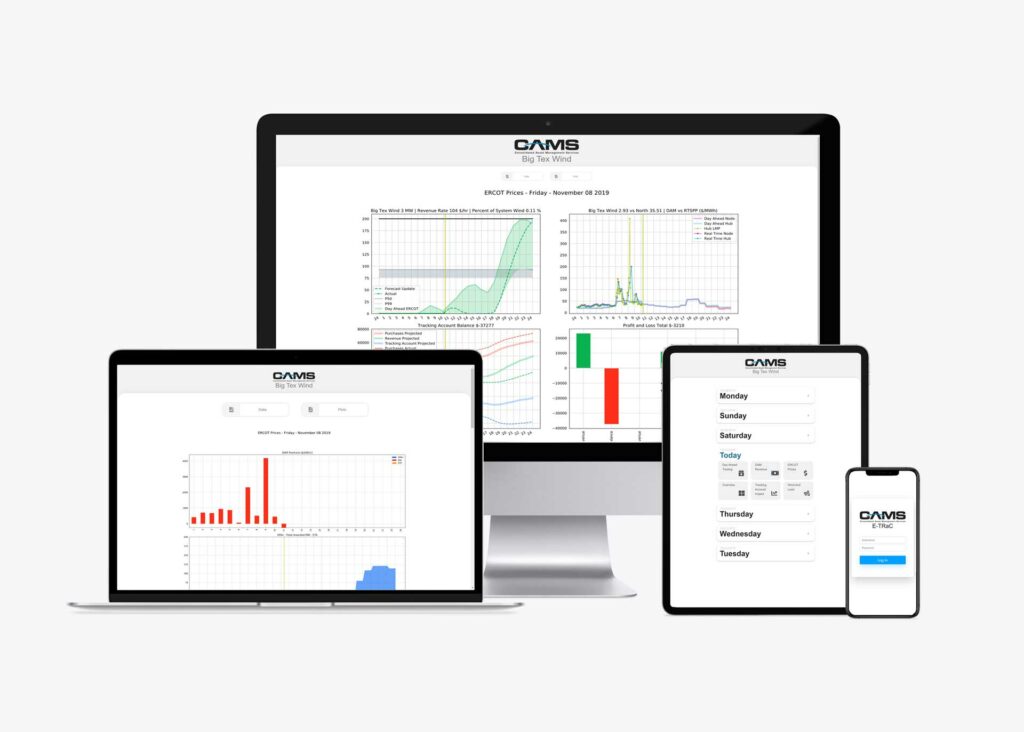 eTRAC is a CAMS proprietary software platform that provides real-time financial intelligence for energy generation assets. It is a reliable guide to help asset owners navigate market performance.
eTRAC provides an elegantly simple view of real-time, relevant pricing data, energy output and financial instrument performance in a mobile-friendly format.
Our optimization service increases returns and limits risk, making it the best choice to maximize efficiency and profitably.
Want to learn more?
SCHEDULE A DEMO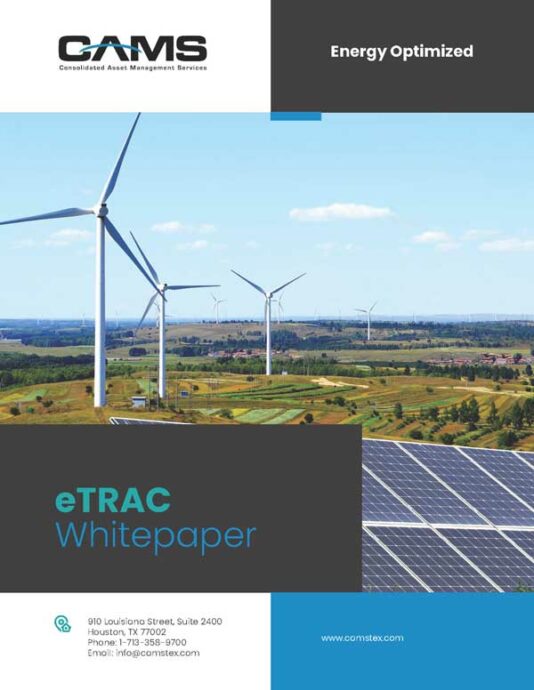 Fill out the form to download our white paper
CAMS built eTRAC after observing that our clients who were asset owners did not have access to succinct and real-time information on the financial and operational performance of individual assets. eTRAC addresses that deficiency by combining information including market pricing and other data, an asset's contractual structure, and operational performance to create easily digestible views.